eDiscovery, Electronic Discovery
OK Relax… we can probably still save it!
If we cannot recover the data – no one can!

*100% data guarantee

WeRecoverData.com is a world leader in data recovery services and is one of the only companies to invest in data recovery research and development
Electronic Discovery

Call 866-400-DATA (3282)
WeRecoverData.com can help individuals, attorneys, technical advisors, courts and corporate organizations in their investigations with their team of highly trained professionals and proven expertise in Electronic Discovery.
We use the fastest and the most efficient ways of data collection preserving data integrity in the process of gathering critical evidence to support your case. With our several years of experience and best practices in data recovery cases we are capable of recovering your information from any media source.
We can recover your evidence even if:
The files are deleted
Data is hidden or hard to locate
Data is lost due to software/hardware corruption
Drives or the device is physically damaged by fire/water/accident etc.
Contact WeRecoverData.com for your Electronic Discovery cases.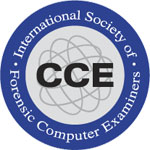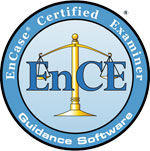 CCE – Certified Computer Examiner
MCP – Microsoft Certified Professional
EnCE – Encase Certified Examiner
CHFI – Certified Hacking Forensic Investigator
Why Choose Us?
We are industry pioneers and one of the only data recovery companies to have in- house Research and Development (R&D).
Our R&D team allows us to recover any technically possible case. If we can't recover it, no one can!
We have state-of-the-art equipment and the most advanced technology.
Highly trained data recovery management experts, ISO 4 Class 10 and ISO 5 Class 100 clean rooms enable us to provide optimum solutions to your recovery requirements.
We have fast and friendly customer service available immediately.
We offer a free initial consultation and free extensive evaluation for your storage device.
Our Data Recovery Guarantee Policy is No Recovery = No Charge.
Contact us about free overnight shipping and we will provide you with a shipping label (in North America).
We have emergency response, on-site and in-lab, available 24/7/365 and worldwide.
Our client list and GSA government contract speaks for itself.
Why Not Try Another Company First?
We often get cases from other recovery companies after they failed to recover the data. (In many cases, we get the data, but the chance of a successful recovery decreases significantly after the first attempt.)
Other companies put a time limit on your case of only a few hours; they do not invest more than the allocated amount of time before they call it unsuccessful.
In many cases time is critical. Valuable time is wasted when a less professional company attempts a recovery.
The first attempt at a recovery has the highest chance of being successful.
*if we cannot get the required data, no recovery fee will occur.